Susannah Rice Hodges, Broker & Owner

Susannah has been in the real estate business for over 20 years. She began her career in construction and development in South Louisiana in 1998, playing a vital role in the development of several large single and multi-family residential developments near LSU and in Ascension Parish. Susannah obtained her Louisiana Contractors License in 2002 and built dozens of homes in Baton Rouge, Ascension and Livingston Parishes. In 2005, Susannah obtained her Florida Contractors license and built homes along Scenic Highway 30A. Susannah has been a licensed Louisiana Real Estate Agent since 2007 and became a licensed Real Estate broker in 2012. She served as the broker and manager for Provenance Realty Group from 2012-2019, with sales totaling more than $30,000,000.00. She played a major role in the design of almost every home built in Provenance from 2012-2019, managed the Architectural Review Board for the neighborhood, and oversaw the Provenance Builders Guild. Susannah opened her own brokerage, Susannah Hodges Real Estate in 2019. She can help you make a smart, informed choice for the purchase of your next home... And she can guide you better than anyone through the sale of your current home. Susannah offers her services as a design and new build consultant to custom clients across the state.
Sara Hill Moore, Real Estate Agent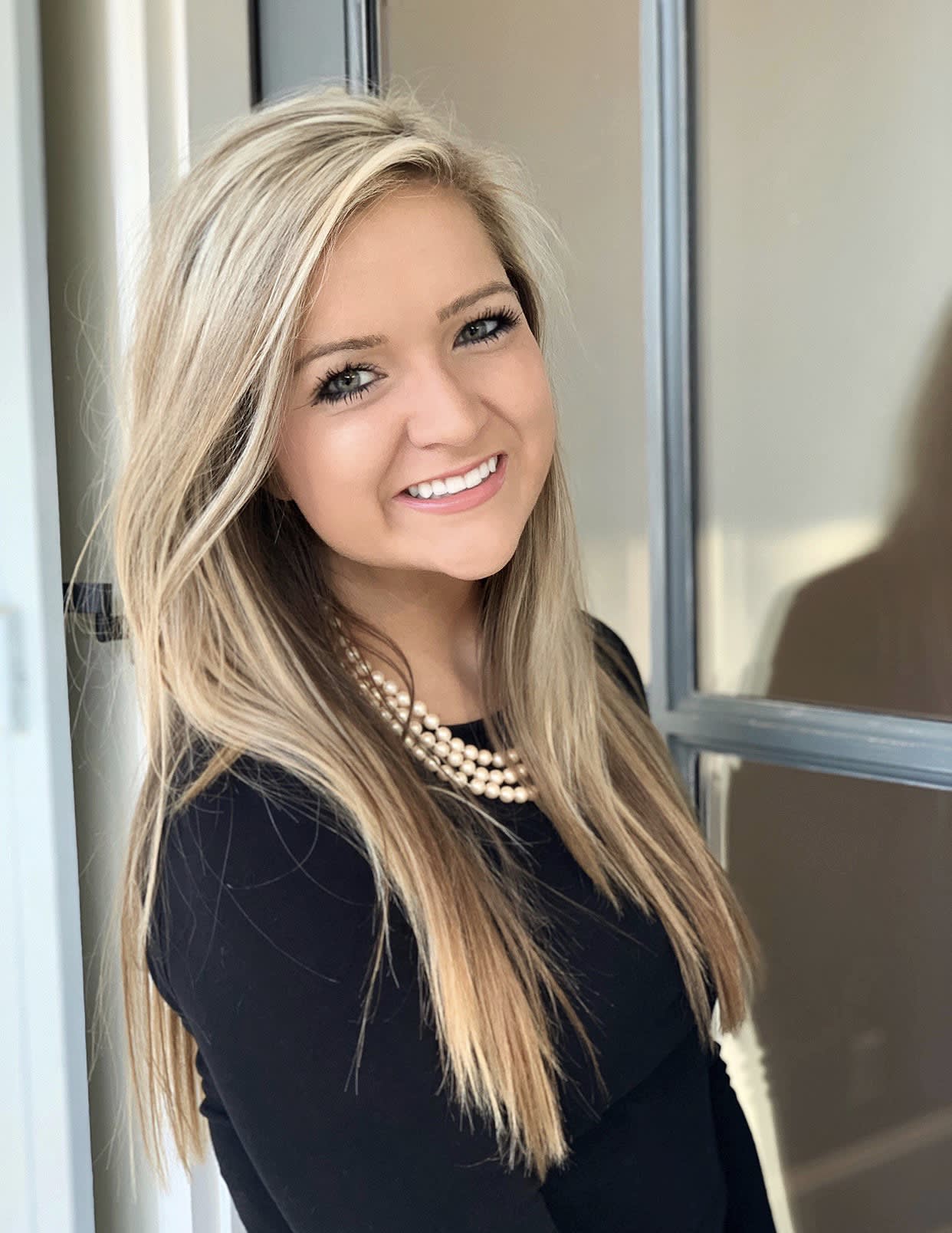 Sara is a Shreveport native and graduated from LSU Baton Rouge in 2017 with a degree in Mass Communication focusing on Advertising. After graduation, she put these talents to use at The City Club of Baton Rouge. While at City Club, Sara was the Assistant to the General Manager and learned all facets of the private club industry, including Membership Sales, Marketing, Event Planning, Catering Sales and Accounting. Sara enjoyed the day-to-day interaction with the members and found her passion for working with people and providing superior customer service. In late 2018, Sara decided to return home to Shreveport to be closer to family and began her real estate career. Susannah hired Sara at Provenance Realty Group as a Real Estate Sales Associate and the two have worked flawlessly together ever since. Sara became a licensed Real Estate Agent in January 2019. Sara learned the industry quickly while working directly under the Broker to assist in sales totaling more than $10,000,000.00, including Lot sales, Custom Home Design, New Construction and Resale Home sales. Sara also worked directly under the Developer and with Builders to launch The Grove at Garrett Farm, a gated community in South Shreveport. She now assists all Susannah Hodges Real Estate clients from start to finish, as well as managing the business marketing and advertising.